Closing the gaps in customer centricity
Consumers are starting to compare insurers to Amazon and Uber in terms of the customer experience, as InsurTech continues to disrupt the industry. This change in customer expectations leads to a completely new business model in which technical complexity, legacy issues, and traditional insurance culture are liabilities. How can traditional insurers quickly catch up and close the gaps in customer centricity?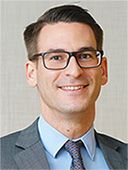 Check out how Axel Roesner – Head of Operations & IT, Generali Global Corporate & Commercial Asia – explores this topic.