The Future of Construction Industry
The fast-paced construction industry is invariably linked to demographics, housing, transportation and energy – a link even stronger in developing economies. With an expected 4.2% compound annual growth rate, the global construction industry is expected to catapult to $10.5trn by 2023.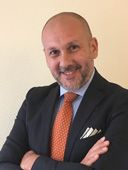 Check out how Fernando Duarte – Head of Industry Practices Development, Generali Global Corporate & Commercial – explores this topic.