The rise of technology within the insurance industry
Imagine you have a toolbox of all the 'megatrend technologies' that have gained momentum during the past several years. But while you might have access to all of these tools, it does not mean that employing them all is the best fit for your company's strategy.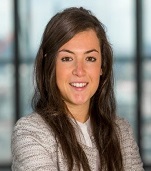 Check out how Melissa Boyars – Claims Operation Manager UK – explores this topic.