Generali Global Corporate & Commercial strengthens its teams in France
Aurélie Julie Beuffé appointed Head of Client & Broker Relationship Management, reporting to Gaëlle Tortuyaux, Head of Generali Global Corporate & Commercial France

Vincent Colette is the new Head of Risk Engineering & Loss Prevention. He will report to Sara Foucher, Head of Underwriting & Prevention of Generali Global Corporate & Commercial France
In her new function, which will take effect on June 1st 2023, Aurélie Julie Beuffé will be directly responsible for the Broker and Client Relations team of Generali Global Corporate & Commercial (GC&C) France, whose primary missions are to manage, facilitate and monitor of all GC&C actions towards its broker partners and customers. With 15 years of experience in the P&C Business Market, Aurélie Julie was previously in charge of the structuring, management and national coordination of P&C Grand Courtage within Generali France.
Vincent Colette takes direct responsibility for the Risk Studies and Prevention team with immediate effect, including advisory and prevention follow-up missions in support of the underwriting teams and with clients, both in Property Damage and Technical Risks and in Civil Liability, are essential for understanding risk exposure and controlling it. Vincent, previously Consulting Engineer in Prevention within Generali GC&C France, brings robust perspectives, both from a technical point of view and from a customer experience point of view.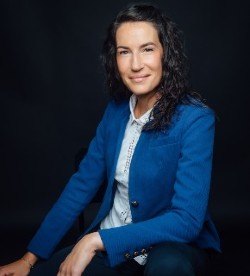 Aurélie Julie Beuffé began her career with Generali in 2009 in the health field, as Insurance Operations Manager, before moving to the position of Property Damage Underwriter in the PropPE segment.

In 2014, she became IARD (Property and Casualty) Commercial Inspector, then in 2021 IARD Commercial Inspector for Generali France in the Grand Ouest Region of Generali France, before taking charge of the structuring, management and national coordination of Generali France's IARD Grand Courtage (Brokerage).

Aurélie-Julie Beuffé, 38, has completed a post-graduate course specializing in Insurance and Wealth Management. In particular, she holds a Master's degree in Insurance and Wealth Management from IAE Rouen.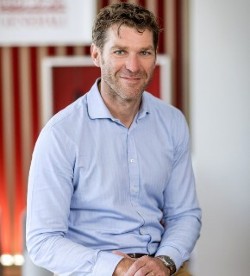 Vincent Colette began his career at CNPP as a Sprinklers Inspector. He then became an Expert Prevention Engineer at MMA/COVEA Risks, before joining Verlingue as a Prevention Engineer.

Vincent Colette then joined Generali GC&C France in 2016 as a Prevention Consulting Engineer, a position in which he was able to bring his expertise to the service of GC&C customers and support them in the prevention and management of their risks.

Vincent Colette, 43, holds a Master's degree in Advanced Maintenance Techniques, Mechanical Engineering option, and a DESS in Industrial Systems Operating Safety.