Multinational Programs
What's keeping you awake at night?
Your business is global. As your opportunities increase, so do the risks and threats you have to deal with. From new markets to new products, shifting regulations, new territories and new rules to follow, you have an enormous amount of data to filter and analyze in order to keep your business compliant and running smoothly. And you know compliance in one area does not necessarily cover you in the next. In a global world, risks are fundamentally interconnected, making the potential for a domino effect a real threat to your business.
Our Multinational Programs Teams work alongside you and your business to make sure you have the answers you need, when you need them. Think of us as your uncertainty specialists. When your supply chain is spread across multiple territories and your market is global, we make sure you have proper, seamless coverage all over the world. We'll take steps to see that your employees in foreign countries are properly insured and protected.
At Generali, your challenges are our business.
From rough seas to safe harbors, let Generali protect your business from risk.
HELPING YOUR BUSINESS SUCCEED
We like to keep it simple.
We'll take local complexity and diversity and turn them into straightforward solutions. At heart, our approach is all about helping your business succeed and grow. We know how important it is for you to be free to focus fully on your own products and services.
We provide quick, hassle-free payment of valid claims, making it easier for you to recover quickly and protect your market presence. Our enormous reservoir of international experience, global network and tools allows us to resolve cross-border issues when assessing a claim, providing seamless claims service regardless of conflict between master and local coverage policies. We'll make sure your balance sheet is protected against major events and that you have the proper risk mitigation and recovery support in the event something goes wrong.
You'll benefit from the services of a dedicated Multinational Service Manager who makes sure your business has what it needs to keep running smoothly. He or she will remain at your side to provide seamless, harmonized coverage solutions all over the world, regardless of local markets and requirements. You expect the same service levels and protection you enjoy in your home country, and that's precisely what we provide, from policy issuance to aftersales service, technical consulting, claims handling and more.
No matter what issue you're facing – proof of coverage, certificates, compliance burdens, data collection or something else entirely – your Multinational Service Manager will handle the problem and let you focus on your core business and expansion strategies.
ADDING VALUE BEYOND THE POLICY
You constantly adapt and change your business to respond to evolution in the markets… Why should your insurer be any different? We pay close attention to your demands and adapt solutions to meet your needs. Clear governance of the servicing infrastructure and an operating model that includes dedicated Multinational Service and a Fronting Manager guarantee the flexibility and agility necessary to adapt to continuous change in global business demands.
Our technology and global platform grant us full control and management of your program's entire lifecycle. We can immediately identify and control service pitfalls, activating our network accordingly.
You'll find that our Multinational Operational Model and Gen-e-Risk IT platform provide innovative solutions designed with you in mind, letting us craft compliant, custom-tailored solutions, execute your global coverage accurately and on time, and deliver regular, customized, straightforward reports on your global risk exposure and servicing performance.
These solutions and others like them reflect our firm belief in a customer-centric insurance culture. The services available through our multinational propositions will become vital elements for your business. Simply put, we'll always provide what you need, when you need it.
Don't worry, we speak your language. We'll spend time getting to know you, understanding the challenges and hazards you face.
AGILE, FLEXIBLE AND ADAPTABLE
It's about more than simply handling risk you're not comfortable with: we help identify, measure and prioritize global risks as a whole. Our job is to provide the right answers to all of these issues, sitting down with you to ask questions pertinent to your specific business. Our infrastructure, global presence and cross-border market perspective allow us to recognize and report new trends and experiences in different countries and across different industries.
We'll reverse your claims experience, preparing you ahead of time so that you already know your next steps.
At heart, it's about people. We can boast a state-of-the-art global platform, extensive experience and standout insurance solutions, but you'll find our people are what really make the difference. Their passion and commitment are what allow us to go the extra mile for you. They enable us to build a true working partnership with our clients. They'll propose different options tailored specifically to your business and identify solutions crafted to meet your specific needs. We've even created an innovative operational model and IT platform in order to give our clients a seamless, global view of their insurance coverage.
You can rely on our global network to look beyond borders, sharing new trends and scenarios that may affect your business. Your strategic needs become our strategic needs. We'll identify the vital activities, business processes and claims that can impact your company. You'll be given a comprehensive global view of your insurance coverage, simplifying your business decisions.
INSURANCE TAILORED TO YOUR NEEDS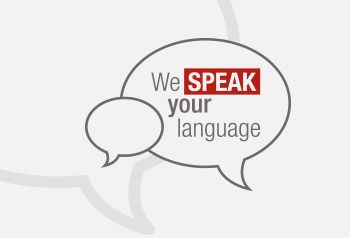 We know the international risk panorama can feel overwhelming.
Working across borders means increasing your exposure to risk.
Your multinational exposure includes different insurance requirements in different countries. Laws change, and unfamiliarity with foreign market conditions can bring unexpected costs, reputational damage and even business disruption.

But this ominous cloud of complication has a simple silver lining: Multinational Programs. We're risk experts, and we're here to help.