Casualty
What's keeping you awake at night?
Concerned about employees getting hurt on the job, or sudden regulatory changes impacting your business model?
Worried your product may damage a third party, or how you need to adjust your business approach to work within local legislation?
All over the world, our clients are grappling with an expanding array of risks: new technologies, local regulations, accidents, workplace injuries, product recalls, the Internet of Things, emerging risks, geopolitical shifts, macroeconomic transformation…
At Generali, your Challenges are our Business.
It's stormy out there. Let Generali shield you from risk.
HELPING YOUR BUSINESS SUCCEED
We know local and international regulations, how to manage risk, and can defend you from third-party claims. Our expertise will help you avoid risks arising from product defects and Health & Safety issues at the worksite. Our Risk & Loss Prevention Engineers provide a risk assessment platform that will help you improve your product safety profiles, minimizing accidents and enhancing confidence in your products.
ADDING VALUE BEYOND THE POLICY
It's all about going the extra mile for you. Trouble with recurrent claims? We'll find a solution. Worried about on-the-job accidents or a complex crisis like a multinational product recall?
We'll sit down with you, walk you through your Casualty risks and we won't quit until you're confident you know what to do next.
AGILE, FLEXIBLE AND ADAPTABLE
Our Casualty policies fulfill your needs, quickly and hassle-free. Our underwriters are empowered to make quick, informed decisions no matter how complex the issue. You'll find we don't let short term problems interfere with the services we provide and the strong working relationship we can create together.
INSURANCE TAILORED TO YOUR NEEDS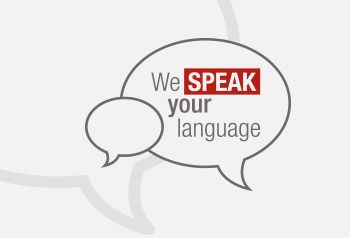 We know the kind of risks your business is exposed to. We're intimately familiar with the security and quality issues threatening your global supply chain, and all-too-aware of the consequences even a minor setback can have on your products. That's why we work beyond coverage, providing advice, services and solutions designed to resolve your business challenges. You'll be partnering with an insurance provider that combines a solid service ethos with fast turnaround, strong underwriter empowerment, and nearly two centuries of global experience and detailed local knowledge.

We tailor fully compliant Casualty Multinational programs to your specific needs. We work closely with your broker, providing added expertise to develop original proposals that drive your business's upside even as we protect your downside. Our contingent capital and insurance solutions are as seamless and flexible as your business demands.