Cyber Insurance
What's keeping you awake at night?
Today every business relies on digital technology to operate, develop and grow. Even traditional industries like agriculture and healthcare use databases, email, smart sensors, the Internet and more.
These cyber advantages come at a cost: increased risk. Today's businesses are exposed to sophisticated cyber threats including computer viruses, intellectual property theft, cyber attacks and online identity theft. They are also required to comply with stringent privacy regulations.
At Generali, your challenges are our business.
The internet revolution is over. The internet won
Enter Generali Global Corporate & Commercial Cyber, your digital armor.
Helping your business succeed
Even if your company is not in the information technology business, we know your daily operations depend on it. The first thing we do is to sit down with you, listen to your cyber security concerns, and gain a shared understanding of your digital landscape.
Once we have the full picture, we'll take steps to help prevent the worst. In the unfortunate event of a cyber attack, we'll be by your side immediately, focused on getting your daily operations up and running as quickly as possible, minimizing any financial impacts and making your company more cyber-resilient for the future.
Adding value beyond the policy
We are experts in traditional and emerging risk. The digital world is constantly evolving, so we'll put our cyber security resources at your disposal, giving you the tools you need to prevent and/or mitigate the consequences of cyber threats both old and new.
We'll use our advanced risk assessment methodologies to partner with your team, working directly with them to increase your cyber defenses.
Agile, flexible and adaptable
No matter what your digital landscape looks like, we can and will adapt our solutions to suit your needs. Our experts work with you to find the right combination of services and insurance protection for your company. We spend time getting to know you, understanding the particular challenges and hazards of your business so that we can design the best cyber defense possible.

Insurance tailored to your needs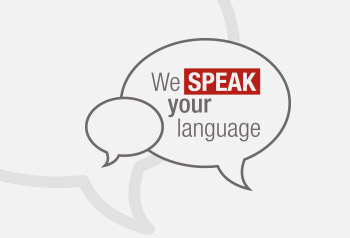 We work locally with clients all over the world to address a broad range of cyber risks, tailoring our products to suit specific needs and situations. We design solutions that directly address issues like web-sourced business interruption, data theft and systems recovery, to name only a few.

We speak your language and partner with your company, using our global experience, local knowledge and cyber expertise to promote your interests. Our specialists work directly with your company, mapping your cyber landscape and tailoring our cyber products and services to your specific needs.
DISCOVER OUR CYBER INSURANCE SOLUTIONS FOR YOU

Related Contents