Engineering
What's keeping you awake at night?
Globalization has expanded your opportunities, but unknown territories bring uncertainties and new risks. Working in emerging markets can force you outside your comfort zone, far from the business context where your business was born and where you're familiar with the challenges. Local difficulties like different management styles, poorly developed maintenance culture or loss prevention issues can weigh heavily on your budget. And as if that's not enough, you also have to grapple with extreme weather events and climate change brought about by global warming.
With Engineering you'll be able to rely on a wide range of insurance products for everything from infrastructure construction to machinery breakdowns. And all our products are tailored and crafted to meet your specific business needs.
At Generali your challenges are our business.
We know risk can feel overwhelming. Let us help make things easier.
Helping your business succeed
You and your brokers will meet with underwriters ready to create policies designed especially for your business needs. The heart of our service is loss prevention and business continuity. Our risk engineers will help you manage risk and reduce the chances your business will be caught off guard.
We'll not only protect you, but help you find ways to avoid risk altogether. And in the unfortunate event something should happen, we'll be there, by your side, working to minimize the impact on your bottom line.
Thanks to a global network present in over 150 countries around the world, we can provide tailored support wherever you are doing business, preventing losses and guaranteeing business continuity so that you are free to focus on your company. Bringing underwriters, risk engineers and claims settlement teams to the table to work with you and your broker, helping you develop comprehensive solutions tailored to your needs.
Adding value beyond the policy
We pride ourselves on taking care of our clients. Simply put: it's about service. You'll find an insurer who is equipped not only to protect you, but to offer timely advice, market insights and informed views as well.
Our client relationship managers put the company's global knowledge and experience at your service. We know the world is a challenging place, with continuous changes in risk profiles and market conditions, and we'll be there for you whenever you need us. We may recommend solutions for recurrent claims, help you prevent losses, or lend a hand as you deal with a crisis. We'll explain what's unclear about your engineering risks, and we won't quit until all your questions are answered. Whenever you're dealing with complex projects in challenging environments, we'll assess the situation with risk engineering experts, sharing our know-how and helping you improve the level of your risk profile.
Agile, flexible and adaptable
You need timely solutions, and we are here to make sure you get them. Our underwriters are empowered to tailor coverage to your specific business needs, regardless of complexity. They'll craft bespoke insurance solutions specifically for your company, and we won't let short-term problems affect your business or the project you're involved in.
You'll be able to benefit from our short response times and we'll adapt to your schedule. The more challenging the business environment is, the more time we'll spend at your side, delivering what you need.
Don't worry, we speak your language.
We'll spend time getting to know you, understanding the challenges and hazards you face.

Insurance tailored to your needs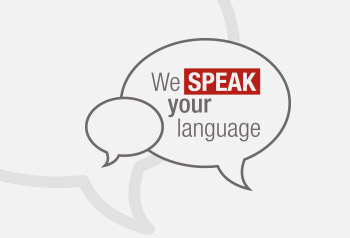 We know your relationships with customers, principals and stakeholders are paramount for your business. That's why we work alongside you, helping identify insurance solutions that will keep your business running smoothly even when something unexpected occurs.
You can count on us wherever you operate, at home or abroad. Our strong service ethos, underwriter empowerment and extensive global experience combined with deep local knowledge enable us to provide fully compliant insurance solutions tailored to your needs. Our capital and insurance solutions are as seamless and flexible as your business demands. We'll work alongside your broker, developing bespoke proposals that drive your business upside and protect the downside.
DISCOVER OUR ENGINEERING SOLUTIONS FOR YOU

Related Contents