Financial Lines
What's keeping you awake at night?
You're asked to make hard decisions every day. You have to balance risks and exposure with expansion and profit. You have to make choices that will impact your company not only today, but tomorrow as well. Personal liabilities, shifting regulations, corporate liabilities…there is a lot for top management to be concerned about.
We will take care of the concerns and let you take care of growing your company. No matter where you are based or what risks you are exposed to, you can count on us to tailor products to suit your individual needs.
At Generali your challenges are our business.
Every day you balance risk, liabilities and exposure. Make Generali your safety net.
Helping your business succeed
We know you work in an ever-changing business landscape. Growth is as difficult as it is imperative. We will align our professionals with you, your requirements and your risks. We will develop a deep understanding of your business and exposure, going straight to the heart of your needs. We will make things simpler and smarter for you so that you can focus on day-to-day operations. Our experience guarantees the services you need, whenever you need them.
Adding value beyond the policy
You will be able to rely on underwriters who leverage skills across Generali to serve you. We take advantage of in-depth local knowledge, combining it with vast international experience to keep you informed about changing risk horizons and protected from their potential effects. Our Risk Assessment Services will help give you a full understanding of your liabilities and a detailed, easy-to-understand map of your risk exposure.
Agile, flexible and adaptable
We will adapt to fit your reality. We hire the right people and provide them with the tools they need to make informed decisions. You will find experts and professionals empowered to help you resolve any risk you may face. Don't worry, we speak your language. We'll spend time getting to know you, understanding the challenges and hazards particular to your business.

Insurance tailored to your needs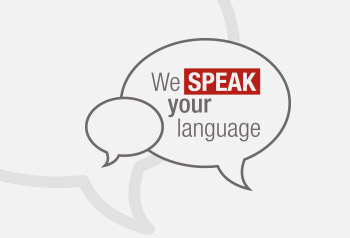 We work locally with clients all over the world to address a broad range of risks, tailoring our products to suit specific needs and situations. You will find it's all about flexibility: whether you are interested in Professional Indemnity, Directors & Officers, Crime, Cyber Liability, Surety or any other product, we will design and produce coverage especially for you.

We are proud of our partnership approach. Our specialists and experts sit down with you directly to develop a deep understanding of your company, your needs and expectations. We will listen to your concerns and suggest the best solutions for your business.
DISCOVER OUR FINANCIAL LINES SOLUTIONS FOR YOU

Related Contents