Global Aviation
What's keeping you awake at night?
Aviation is a challenging business. Today you and your competitors are grappling with everything from cyclical market expansion and contraction to rollercoaster oil prices, shifting legislation, geopolitical risks, increased congestion at airports around the world, new and never-before-seen extreme weather events, even threats of terrorism.
There's pressure to create new craft and machinery that is at once less polluting and more fuel-efficient, and the more orders come in, the more manufacturers have to ramp up efforts to meet rapid delivery times, all while guaranteeing top quality. Effective, efficient management of aircraft systems and component parts is now paramount across the entire supply chain, from design to manufacture and testing.
At the same time, aircraft are getting larger and more complex, their values and repair costs have risen quickly along with indemnification awards to passengers and third parties involved in air accidents. A suspected product defect can ground an entire fleet, resulting in delayed orders and costly business interruptions.
At Generali your challenges are our business.
From airports to the open skies, let Generali put you under its wing.
Helping your business succeed
As your strategic partner we'll provide you with multiline solutions that respond to your specific needs. We are familiar with the advanced technologies and regulatory requirements inherent to the aviation industry, and we have a deep understanding of the new, complex issues that expansion and development in global aviation have created. We'll use our local knowledge and sector insights to help you overcome any challenges you may face, partnering with you in order to tackle problems as they arise, and even avoid some issues altogether.
No matter the size of your company or what area of the aviation industry you specialize in – from general aviation to airlines, component parts, aerospace industry supply, aviation services, airport management, air-side airport contractors and UAV operators – you can rest assured: we speak your language, and we're here to help.
Adding value beyond the policy
We will never leave you standing alone. Our mission is to understand the true nature of your business and make a difference. We believe in the strength of long-term relationships and are committed to furthering your success, directly or through our partners, with the help of periodical risk reviews, risk management surveys, risk and safety awareness workshops, disaster management, risk integrity and technical restoration seminars.
As a global business line, Aviation offers a full range of services that extend well beyond mere aviation insurance: from coverage for blended aviation and non-aviation liabilities to insurance for property damage, protection against business interruptions, financial lines products, construction and marine cargo solutions, employee benefits and international assistance and health programs (including multinational options on a stand-alone basis or combined into a package offering).
We will partner with you, sitting down and exploring your business together until we've gained a full understanding of the challenges you face, and we've helped you see the many different ways we can make a positive contribution to your company's efforts.
Agile, flexible and adaptable
We create, design and customize our aviation insurance products to fulfill your specific needs, delivering custom-tailored solutions or upgrading existing coverage to reflect your evolving needs and circumstances.
We know the aviation industry exerts different pressures and places different requirements on individual clients. That's why we work so hard to be flexible for you: we want to make sure you have peace of mind when facing new risks and challenges.
We are committed to working side-by-side with you and your broker: a partnership based on reciprocal trust, our true desire to bolster your business to the best of our ability, and provide you around-the-clock support through a professional team of expert underwriters, claims specialists and risk engineers.
Don't worry, we speak your language.
We'll spend time getting to know you, understanding the challenges and hazards you face.

Insurance tailored to your needs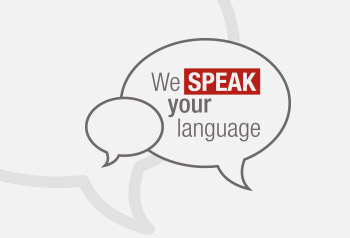 In an industry where safety and timely delivery are especially important, we focus on preventing accidents and mitigating any repercussions arising from unexpected events. Our good reputation is the product of experience: we've been working alongside clients like you for over 50 years, resolving aviation challenges together.

You'll find we offer bespoke solutions tailored to your company, adapting our coverage to fit your needs and extending it to protect against new risks. Our long-term relationships are a testament to the value of the innovative solutions we create for our clients; a reflection of our deep understanding of this constantly evolving industry.
DISCOVER OUR GLOBAL AVIATION SOLUTIONS FOR YOU

Related Contents