Marine
What's keeping you awake at night?
The maritime and shipping industries are more competitive than ever. Global trade has meant enormous volumes, but also significant challenges. Customers expect their goods delivered on time, every time, on a global scale. Merchant vessels have become larger and more complex, driving up hull values.
From piracy to climate change, shifting regulations, local compulsory insurance, pollution legislation and cyber threats for new, digitally connected systems, today's shipping industry is grappling with a complex global scenario.
That's where we come in. We know what you're facing, from new risk to increased investments technologically avant-garde vessels. Whether you're worried about cargo, fleets, your supply chains, vessel construction or marine facility management, we have the solutions you're looking for. We'll help you overcome the difficulties you face in daily operations, resolving claims and conflicts before they can impact your business.
At Generali your challenges are our business.
From rough seas to safe harbors, let Generali protect your business from risk.
Helping your business succeed
Our experienced underwriters work closely with your claims handlers across more than 150 countries, making sure you have the same level of service abroad that you enjoy at home. Thanks to our experience and strengths in the insurance market, we're in a position to provide you with the most advanced, innovative solutions and best practices. We are dedicated to putting our "living network" of experts at your service, guaranteeing your business profits from their diverse skills and capabilities. For us, it's all about creating a partnership with you, making sure you have the right person at the right time, and developing a business relationship based on reliability, transparency and continuous assessment.
Adding value beyond the policy
Thanks to a professional team of marine experts, we can offer you industry-specific solutions across the full range of marine insurance products, including Ocean Cargoes, Inland Transportation, Fine Art, Hull & Machinery, Pleasure Craft, Carriers Liability, Builder Risks and Ports & Terminals Operators Liability.
For claims, we're proud to provide a Boutique Service that helps anticipate and resolve difficulties in the claims handling process before they can materialize. This service offers customized solutions before a large claim occurs by presenting and implementing possible dedicated Loss Prevention solutions, sound claims handling procedures and a dedicated crisis management service that can assist your business above and beyond your individual policy(s).
At heart, our service is a reflection of our commitment to share our expertise and experience in managing large claims directly with you. We want to be more than just your insurer: we want to be your partner for better, safer business.
Agile, flexible and adaptable
With hubs in Genoa, Hong Kong, London, Madrid, Paris, Prague and São Paulo, we have the right talent on the ground to adapt policy language and make sure you have coverage appropriate for both local and international regulations. Boasting a global presence for almost two centuries, we have developed a community of senior underwriters who remain constantly and continuously updated and informed about the industry. This enables us to react immediately to change, supporting our clients and adapting to their needs no matter what happens in the fast-paced, fluid maritime industry.
Our global network and worldwide view make us the perfect partner to design a program custom-tailored to the needs of your company, supporting you as you deal with current and future challenges. We're proud to offer you the right tools and people to help your business succeed.
Don't worry, we speak your language.
We'll spend time getting to know you, understanding the challenges and hazards you face.

Insurance tailored to your needs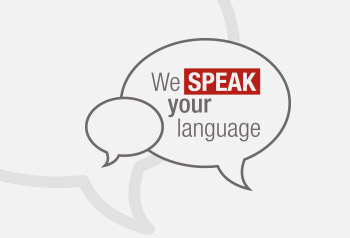 We speak the maritime language. For nearly two centuries we've been helping maritime companies improve efficiency and effectiveness.
We will work in close partnership with your broker, developing proposals that drive your business's upside as well as protect your downside.
Our goal is to help you overcome all the challenges you face in your industry, helping your business continue to run smoothly by resolving any claims issues you may face quickly and efficiently.


DISCOVER OUR MARINE SOLUTIONS FOR YOU

Related Contents