Property
What's keeping you awake at night?
The environment is changing, and the world along with it. Global warming has made weather-related events both more frequent and more damaging. Globalization has opened up a wider range of markets and opportunities than ever before, but also increased risk, especially when it comes to contingent business interruptions. From catastrophes both natural and manmade to changing regulations and laws, you need to know your property is on safe, solid ground.
That's what we're here for. We know business continuity is your capital concern, and we'll make it our number one priority in everything we do for you. We'll partner with you, working alongside your business and tailoring our products to suit your individual needs.
Leave the worrying to us: understanding and mitigating the impact of risk is what we do best.
At Generali your challenges are our business.
A solid foundation in property protection for over two centuries.
HELPING YOUR BUSINESS SUCCEED
Discover the advantages of an insurance partner who works beyond the policy. The heart of our service lies in loss prevention and business continuity. Our underwriters, risk engineers and claims settlement teams work with your company to create comprehensive solutions tailored to your needs. You'll be able to benefit from our outstanding Claims Boutique Service, designed to mitigate the business impact of a loss and provide you with a fair, skilled partner in times of crisis.
ADDING VALUE BEYOND THE POLICY
We're never more than a phone call away. Generali's vast global network and resources are always at your disposal. Our Client Risk Managers are your link to Generali, partnering with you to make sure you have an individual, one-stop-shop for all your insurance needs.
And we do more than just insure: our risk professionals possess the skills necessary to help you avoid or minimize losses too.
This is the heart of our boutique service, designed to help clients not only benefit from the protection insurance provides, but fully understand risk and coverage so that they can make informed choices about what's best for their business.
AGILE, FLEXIBLE AND ADAPTABLE
You'll meet with underwriters and risk engineers empowered to make on-the-spot decisions and provide rapid responses to any questions you may have. They are positioned to resolve issues as they arise, and can create bespoke solutions tailored to your company's specific needs. We're proud of our rapid response and flexibility, and can offer substantial coverage for CAT, CBI and more.
We speak your language, partnering with your company and using our global experience, local knowledge and sector insights to promote your interests.
INSURANCE TAILORED TO YOUR NEEDS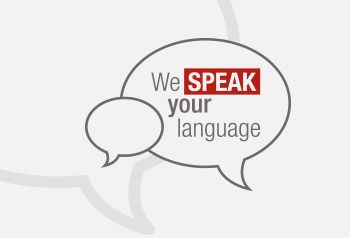 The day you sign a policy with Generali is the day you gain a new partner.
We keep an eye on your risks, tailoring protection to respond to your needs. We work closely with our Loss Prevention engineers, monitoring your exposure and adapting our products and services directly to your specific needs. We empower local underwriters and build a strong service ethos across our entire team in order to guarantee fast turnaround: you'll have what you need, when you need it.
As our valued client, you'll be able to benefit from our extensive global experience. We combine this experience with in-depth local knowledge and custom-tailored, fully compliant Property Multinational Programs in order to give you the peace-of-mind that comes from knowing all your assets are fully covered, worldwide.