Risk Engineering & Loss Prevention
What's keeping you awake at night?
Is your company's coverage right for your particular risk profile? Are you equipped to tackle problems and unforeseen events that can impair your business?
Our risk managers and engineers are trained to identify gaps in your risk profile and find the best, most financially feasible way to bridge them.
We'll work side-by-side with you, helping protect your interests and making sure you have what you need to overcome an unexpected loss or business interruption in your complex and continuous business development.
We'll work together to make sure you're equipped to excel in an increasingly competitive environment.
At Generali, your challenges are our business.
Your world is full of risks and pitfalls, make Generali your bridge to safer business
Helping your business succeed
Loss prevention is essential because it correctly influences risk exposure and cost-effectiveness in your insurance coverage. At heart, loss prevention is a partnership: the more effective it is, the greater the benefits for both client and insurer in terms of costs and savings over time. It's a win-win game between client and insurance company. How? It's simple. Loss prevention extends well beyond your policy because it helps limit financial and operational losses outside your coverage, maintaining your company's competitiveness and protecting your reputational risk.
We offer risk analysis and loss prevention expertise in a number of different areas, as well as effective risk management solutions tailored to your specific business segment. We'll give you physical and organizational recommendations, based on our onsite survey and desktop risk assessments, all consolidated and prioritized in a Loss Prevention Report that serves as a sort of operational guide for your business.
Furthermore, loss prevention is designed to make a valuable contribution to projects, procedural reviews and equipment testing. As an added value, we can also provide integrated loss prevention services and solutions through selected professional providers, further supporting your business needs with pre-damage services like business impact analysis, disaster recovery plans and business continuity plans.
Adding value beyond the policy
You know that an interruption in your company's ongoing, complex business processes would be unthinkable. We know how to rethink the unthinkable. We'll partner with you, creating effective crisis management solutions for economic or managerial disruptions. With a global team of over 100 risk engineers located in more than 30 countries, we can leverage a network and accumulated knowledge that lets us to focus holistically on your business, identifying the consequences of credible loss scenarios, recommending appropriate mitigation where possible, finding ways to make sure you stay operational even during a crisis.
We handle your worries so that you're free to innovate, produce and sell your goods all over the globe.
Agile, flexible and adaptable
When you join us, you're joining an experienced risk engineering community. Our clients are a key part of our LP Network, and we bend over backwards to support them with effective, flexible risk management solutions that protect clients like you from man-made or Nat Cat disasters.
Benchmarking within your industry or among your peers is an important part of risk analysis and improvement, and we support it through appropriate rating tools and guidelines based on risk exposure and vulnerability. This gives our risk engineers greater consistency and allows our underwriters to make informed decisions, adapting solutions to your specific needs.
Don't worry, we speak your language. We'll spend time getting to know you, understanding the challenges and hazards you face.


Insurance tailored to your needs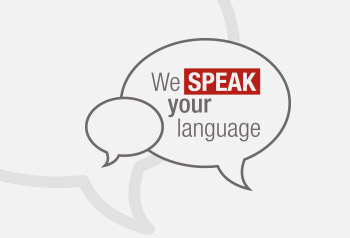 Every business has to grapple with risk. Some are easy to see – for example personal injuries on the factory floor or potential flooding in a low-lying facility. But not all risk is straightforward.
Our job is to explore the risks embedded in your business, including hidden or difficult-to-identify threats or preexisting issues. We look beyond immediate, local problems and normal operating conditions to give you a comprehensive and global view of risks to your business development and continuity.
DISCOVER OUR RE&LP SOLUTIONS FOR YOU

Related Contents